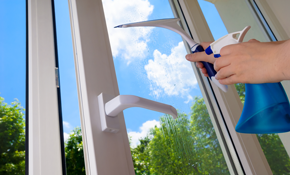 You spend every Saturday morning doing your weekly cleaning. You spend hours cleaning the windows and just can't seem to get those streaks off! Did you know that there are many factors that play into making your windows in your home so dirty?
The environment is clearly a factor. Wind blows dirt, dust, leaves and other debris onto the window that you may not always realize is there on the outside of your home.

Screens are protective for so many things for your windows, but they are a DIRT MAGNET. Anything that the wind didn't get to blow through to the window, the screen is now holding on tight to all the debris and slowly seeping in and sticking to your window.
Keeping your windows clean can prolong the lifetime of your windows and the quality of the glass. Schedule a regular cleaning with us and keep your glass in perfect shape and ready for whatever the environment has to throw at it!